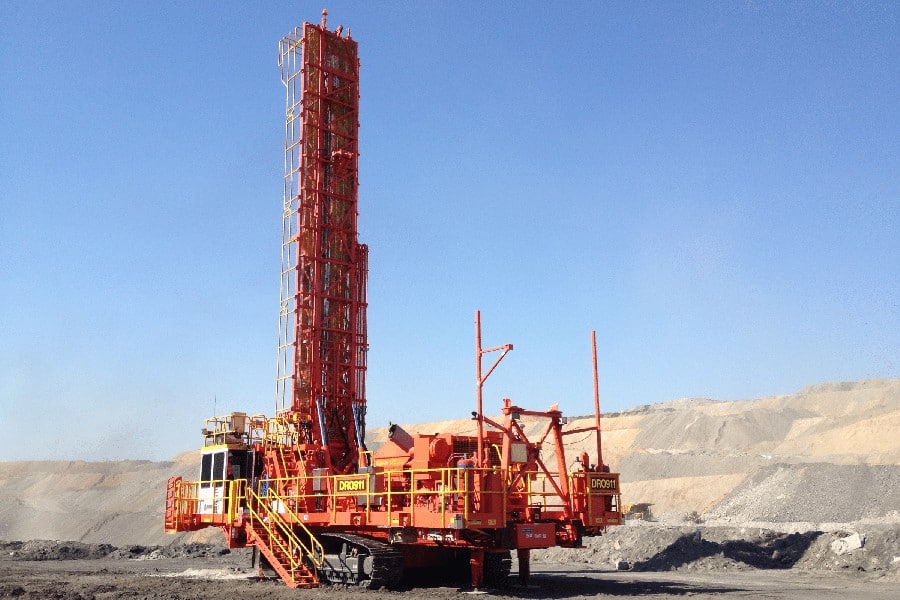 Diverse. Reliable. Productive.
OUR FLEET
SMW owns and operates Terex Reedrill, Sandvik and Epiroc (Atlas Copco) drill rigs. Our inhouse engineering capability ensures our machines are maintained to the very highest standards for guaranteed reliability and availability.
Our rebuild and upgrade competency also enables us to modify and upgrade rigs to better than OEM standards to deliver best-for-project solutions and enhanced drilling capability.
LARGE PRODUCTION DRILLS
SANDVIK DR460 ROTARY PRODUCTION DRILL
Specifications
Hole Diameter: 229mm-271mm
Hole Depth: 77m
Pulldown: 90,000lbs
Compressor: 2,000cfm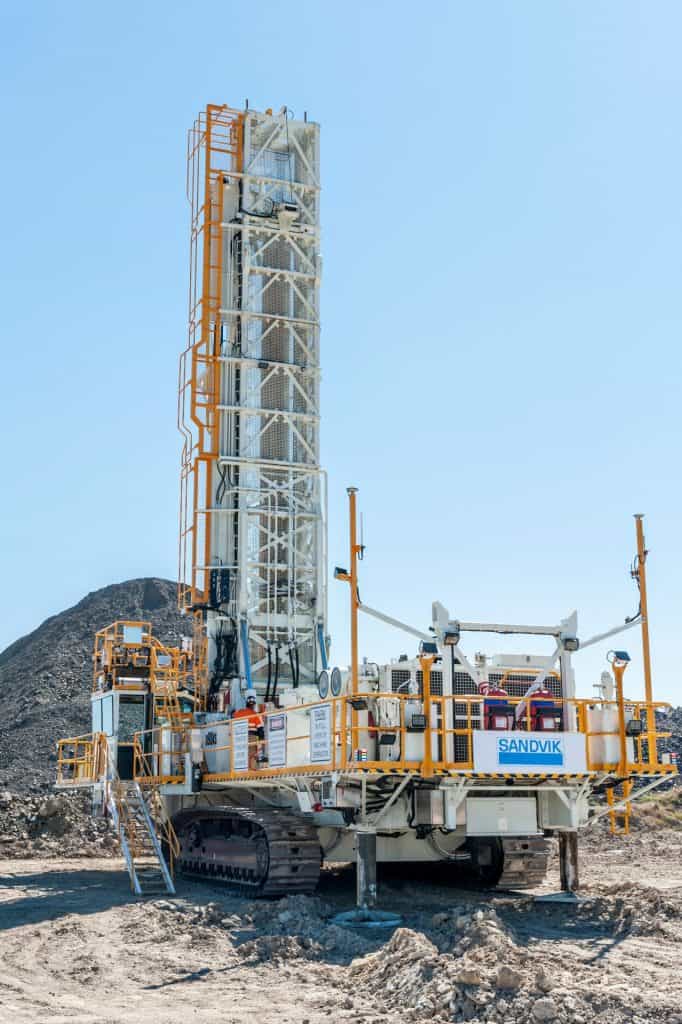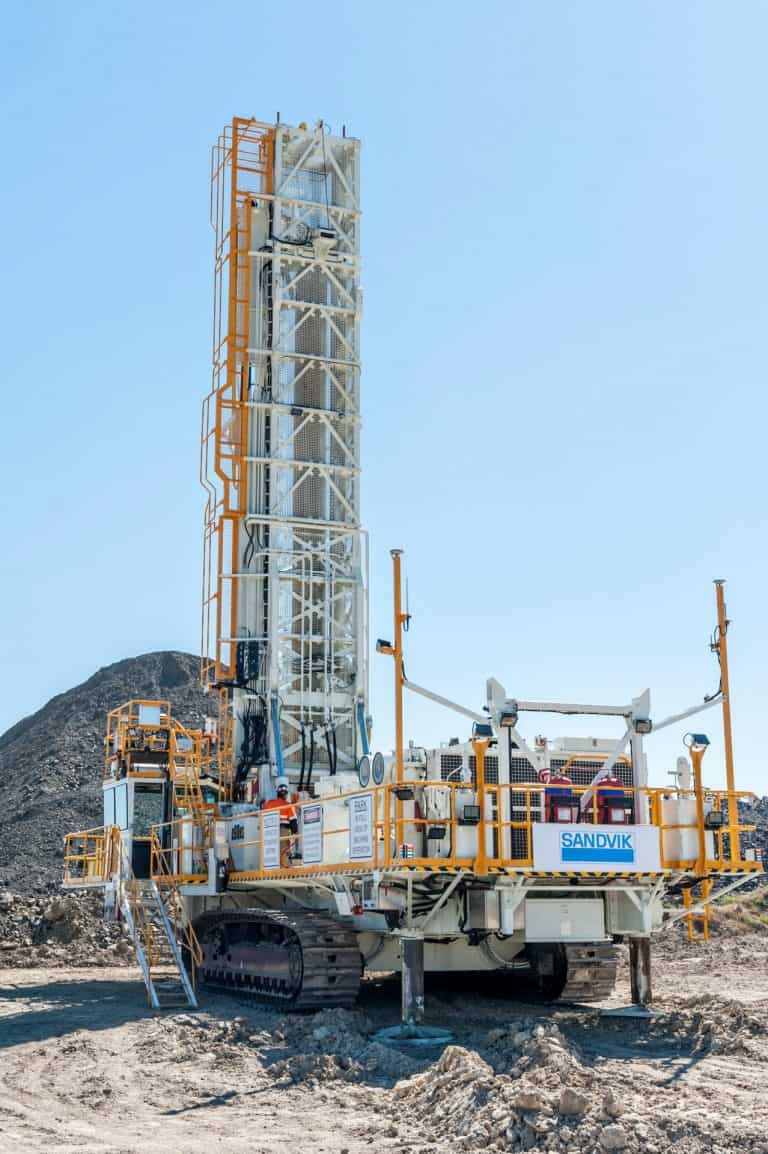 SANDVIK D90KS ROTARY PRODUCTION DRILL
Specifications
Hole Diameter: 251mm-271mm
Hole Depth: 72m
Pulldown: 90,000lbs
Compressor: 2,000cfm
TEREX REEDRILL SKSS ROTARY PRODUCTION DRILL
Specifications
Hole Diameter: 229mm-271mm
Hole Depth: 72m
Pulldown: 90,000lbs
Compressor: 2,400cfm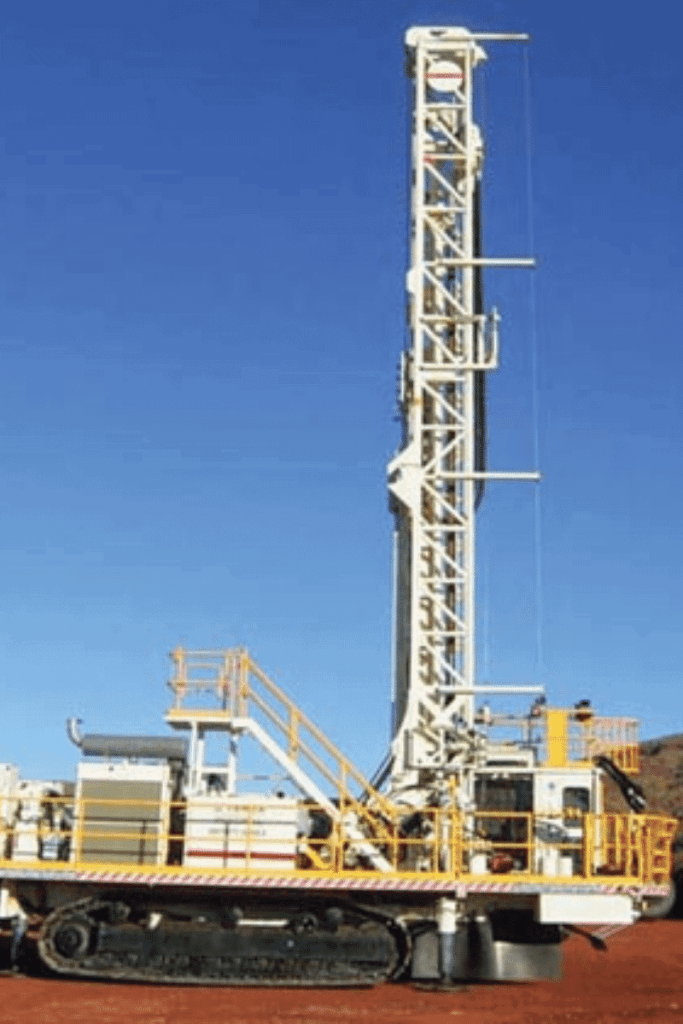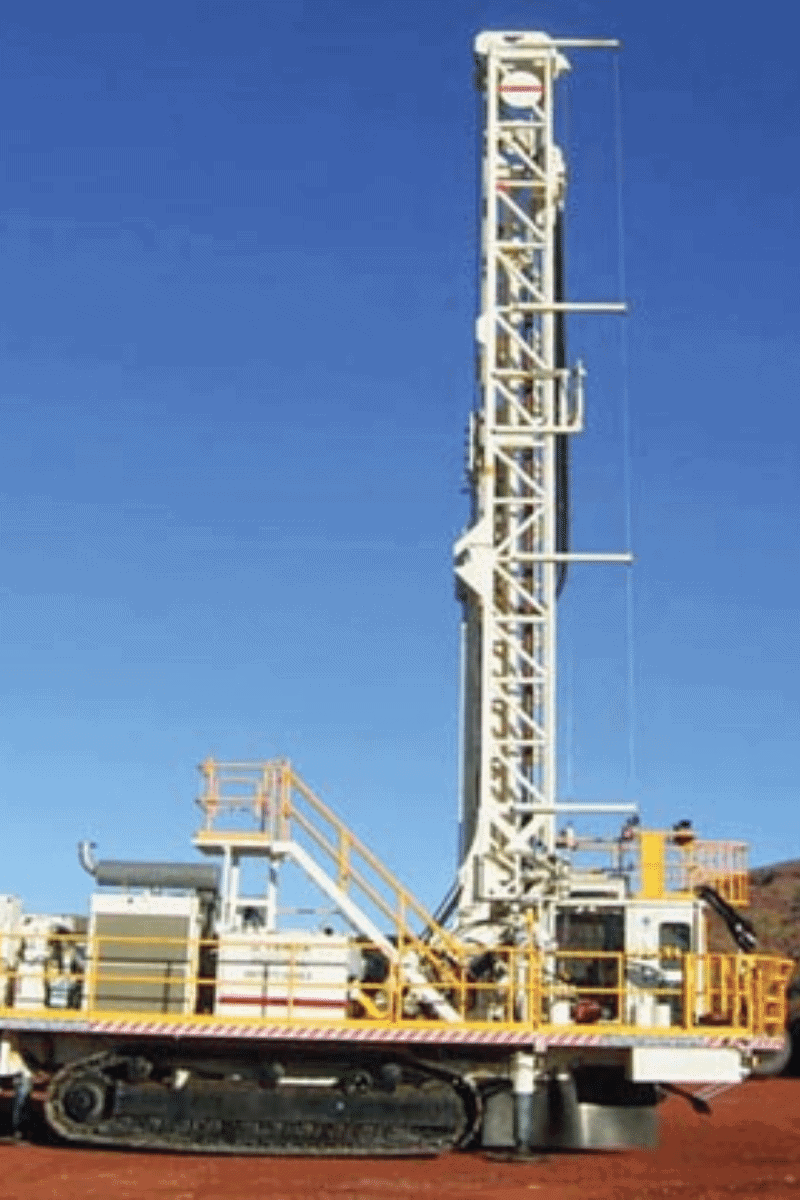 TEREX REEDRILL SKS ROTARY PRODUCTION DRILL
Specifications
Hole Diameter: 229mm-271mm
Hole Depth: 64m
Pulldown: 86,000lbs
Compressor: 2,000cfm
MEDIUM PRODUCTION DRILLS
SANDVIK D75KS ROTARY PRODUCTION DRILL
Specifications
Hole Diameter: 200mm-271mm
Hole Depth: 64m
Pulldown: 75,000lbs
Compressor: 2,000cfm
SANDVIK D45KS ROTARY/DTH PRODUCTION DRILL
Specifications
Hole Diameter: 171mm-229mm
Hole Depth: 64m
Pulldown: 45,000lbs
Compressor: 1,250cfm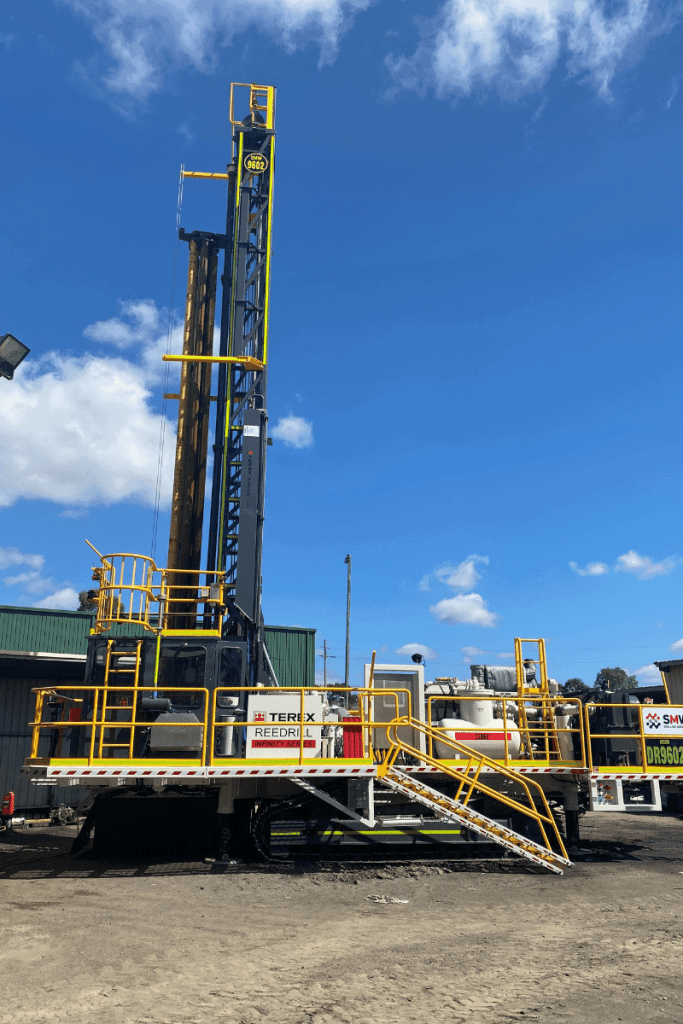 TEREX REEDRILL SKF ROTARY/DTH PRODUCTION DRILL
Specifications
Hole Diameter: 171mm-251mm
Hole Depth: 52m
Pulldown: 50,000lbs
Compressor: 1,550cfm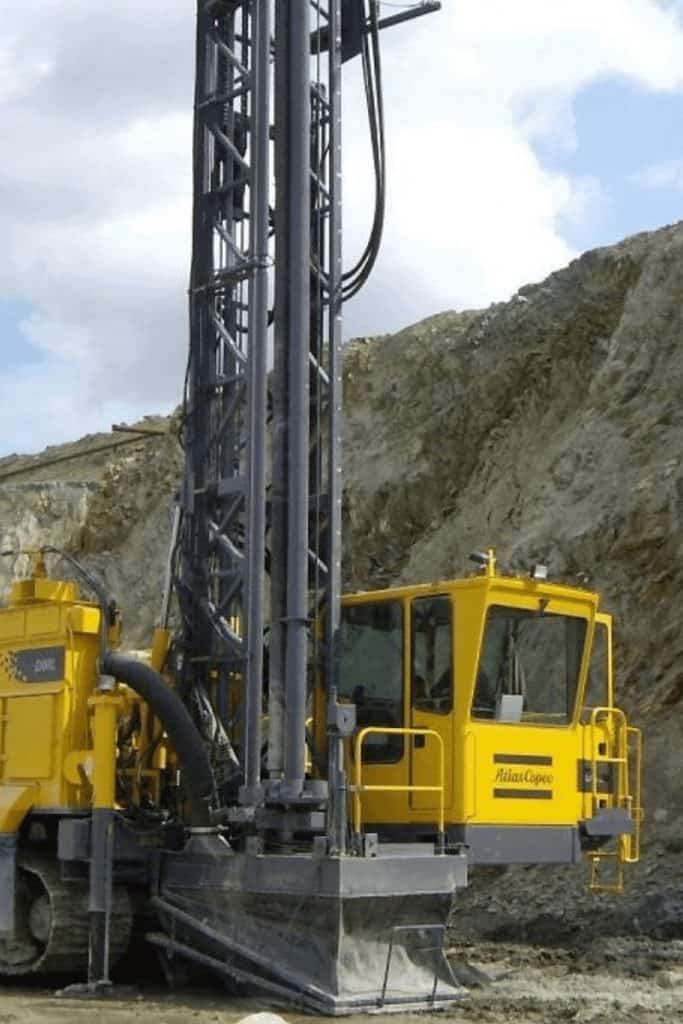 ATLAS COPCO DML PRODUCTION DRILL
Specifications
Hole Diameter: 171mm-229mm
Hole Depth: 52m
Pulldown: 50,000lbs
Compressor: 1,900cfm
SMALL PRODUCTION DRILLS
SANDVIK D25KS PRODUCTION DRILL
Specifications
Hole Diameter: 153mm-200mm
Hole Depth: 27m
Pulldown: 25,000lbs
Compressor: 900cfm
TEREX REEDRILL SKT PRODUCTION DRILL
Specifications
Hole Diameter: 165mm-200mm
Hole Depth: 38m
Pulldown: 30,000lbs
Compressor: 750cfm
EPIROC ECM720 TOP HAMMER PRODUCTION/PRESPLIT/CONSTRUCTION DRILL
Specifications
Hole Diameter: 76mm-153mm
Hole Depth: 27m
Compressor: 480cfm
EPIROC SMARTROC T40
Specifications
Hole Diameter: 64 mm – 127 mm
Hole Depth: 33.5 m
Compressor: 325 cfm