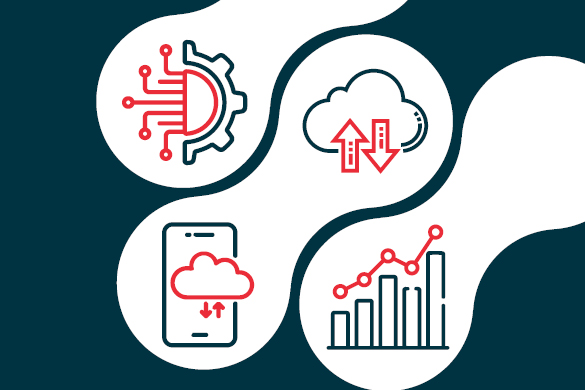 STREAMLINING OUR SYSTEMS TO IMPROVE PERFORMANCE
For the last several years SMW has placed a major focus on improving our internal systems and processes to enhance capability, responsiveness and transparency, and improve visibility over our activities and areas for optimisation.
This journey has included:
Cloud-based maintenance management
Our cloud-based maintenance management system, implemented several years ago, allows us to manage all maintenance, asset information, and parts management in one place. Our maintenance technicians can receive, carry-out and sign-off maintenance tasks, access maintenance history, technical manuals and schematics, upload photos or files and find and use parts – all on a phone or tablet. Management gain real-time access to asset status, maintenance and purchasing information. There is also analytics that allow us to review and track performance and identify issues.
It has transformed maintenance management for us, and our technicians love it.
Online shared task management and collaboration
We utilise a Kanban-style cloud-based task/project management tool. It allows people in the business to create and collaborate on various projects, or in function-based groups. The system uses list style dashboards where tasks can be created in projects and sorted/moved between customisable lists. It can also be viewed in calendar and other views.
Project members can collaborate by adding comments, attaching files, etc. to tasks and members are notified of updates via a mobile app in real time. We have found it to be a great tool for keeping track of what people are doing, where they are up to and prioritising actions. Its notification and reminder functionality also helps with keeping things on track and establishing accountability.
Data analysis and visualisation
A picture is worth a thousand words. We find the ability to present data visually invaluable. Our online system gives us that ability in a simple and customisable way. We are constantly thinking of ways to re-examine our performance and we're consistently surprised at the insights it gives us and our customers.
We can show clients, in great detail, what is happening in our drilling operations – down to individual operator efficiency, machine utilisation and availability, production performance, etc. This allows us to identify improvement opportunities.
All information is stored in the cloud and is accessible from anywhere via a laptop, tablet or phone.
The question, "who is the user?" has always been front of mind for us when selecting and developing systems and processes. It has to be easy to use and produce a tangible result. We are continuously looking at ways to improve them.